Jurassic World: Dominion Dominates Fandom Wikis - The Loop
Play Sound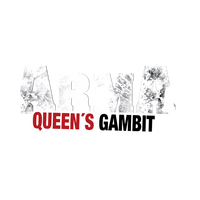 ArmA: Armed Assault's Queen's Gambit expansion pack adds two singleplayer campaigns, several vehicles, a grenade launcher, and two new terrains in the form of United Sahrani and the smaller Porto island. It was released on September 28th, 2007.
Overview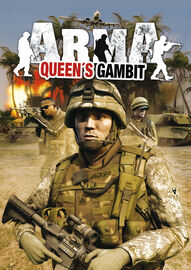 «
This expansion pack for Arma: Armed Assault brings the heat of war to your home.

Discover the fate of Sahrani island along with secret operation missions and multiplayer mayhem within new environments especially designed for massive battles. Freedom of action melted with total realism makes this addon a grave testament of its own.

Official Description

»
A major content expansion pack for the base game, two new campaigns - Royal Flush and Rahmadi Conflict, continue the storyline of the main campaign.
Rahmadi Conflict takes place in the immediate aftermath of the civil war as U.S. special operations teams race to find and apprehend the true mastermind of the conflict, former Northern president Ramirez.
Royal Flush is set one year and several months after the war, and follows the story of a group of mercenaries from the Black Element private military company. The PMCs are hired to assist the unified government of Sahrani in quelling an insurgent uprising that was slowly beginning to spread throughout the country.
Aside from the new content, several Black Element mercenary and Sahranian insurgents have also been added to the roster of placeable infantry units in the mission editor. A unique version of the Sahrani terrain, called United Sahrani, has also been added which modifies the terrain to reflect the unified nation.
Content
Terrains
Factions
Campaign
Vehicles
RACS
Black Element
Civilians
Weapons
SLA

6G30 40mm multiple grenade launcher
Multiplayer scenarios
Screenshots
Trivia
Queen's Gambit was originally sold as a standalone expansion that was separately installed but still required ownership of the main game. It was later combined with the base game into the current Gold version.
External links
See also
ARMA series
Main games
• •
Legacy games
• •
Expansion packs
• • •
DLC
• • • • • • • • •
Spin-off
•
Entries are listed in order of release dates from left-to-right.