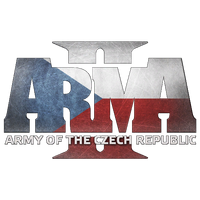 ArmA 2's Army of the Czech Republic DLC adds the Czech military, numerous weapons, vehicles, gear, a campaign, and two standalone terrains in the form of Bystrica and Bukovina. It was released on September 12th, 2012.
Overview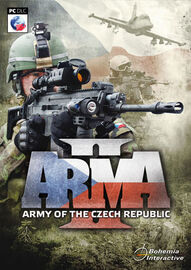 «
Civil war in Bystrica is at its end. But it's not the end of fear for the people. War criminals like Colonel Miyovic still terrorize the country with their militia looting and murdering civilians. Forces of the Czech Republic Army are sent to restore order.

After restoring some order in Takistan; Allied forces were able to send in a small number of provisional reconstruction teams. Unfortunately local insurgents are still planning operations to damage the reconstruction process. However Czech forces are operating in the area and that should help change the status quo.

Official Description

»
Taking place before, during, and after the events of the Operation Arrowhead and Operation Harvest Red campaigns, Silver Lion follows the story of Bohuslav Kouba, a Czech soldier deployed to both regions as part of a counterinsurgency operation.
The two new terrains - Bystrica and Bukovina, are based on real-world locations in the Czech Republic (which were also used as inspiration for the development of Chernarus as well). A "cut out" portion of the Takistan terrain has also been included with the DLC for use in the campaign.
While a few weapons and vehicles are reused from the Operation Arrowhead expansion pack, many more newer and unique ones are included as part of the DLC. Several new backpacks, both retextured and new, have been added specifically for use by Czech forces. In addition, a whole new set of Czech radio protocols (separate from the existing Chernarussian protocols) have been added for use by the new ACR faction.
NOTE: To install ACR, the DLC requires both the base version of ArmA 2 and Operation Arrowhead expansion pack either as the standalone or Combined Operations version with the latest Steam version updates applied (End-of-Life/EOL patch).
Content
Terrains
Factions
Campaign
Vehicles
Weapons
Screenshots
Trivia
External links
See also