Jurassic World: Dominion Dominates Fandom Wikis - The Loop
Play Sound
Ka-137
Faction
ION
Type
UAV / UCAV
Seats
None
Item capacity
None
Top speed
~ 278 km/h
Service ceiling
2,900 m
Fuel capacity
1000 fuel units
Primary armament
Armed only:
Secondary armament
None
Variants
Ka-137, Ka-137 (PK)
Games
The Ka-137 is a rotary-wing Unmanned Aerial Vehicle used exclusively by ION PMCs in ArmA 2. It was added with the release of the Private Military Company DLC.
Overview
«
Being an unmanned multipurpose helicopter, this aircraft can be used for many unique roles, such as recoinnaissance, surveillance and data transmission. A piston engine drives a coaxial rotor-system and the spherical fuselage lacks a feature often seen on helicopters: a tail.
Upon customer request, the special engine compartment can be outfitted with special imaging cameras, signal repeaters and more equipment up to a total weight of 80 kilogrammes. The Ka-137 can be controlled by pre-programmed flight programmes, by manual control from the ground or a combination of the two.

Armoury Description

»
Design
This is a premium asset that requires ownership of the Private Military Company DLC.

The Ka-137 is a coaxial-rotor helicopter that uses a spherical tailless fuselage, four-leg leaf-spring landing gear, and a piston engine. Intended for use in reconnaissance, border patrolling, law enforcement, aerial resupply and ground observation duties, it is a multipurpose UAV that is capable of performing many roles.
Features
It is available in two models; a basic unarmed version that only has a surveillance camera attached beneath it, and a second armed version that has an underbelly-mounted turret.
The armed version's turret is fitted with a 7.62 mm machine gun while the camera can toggle between using normal "day" vision or black/white hot thermal vision modes (the unarmed version does not have access to thermal vision).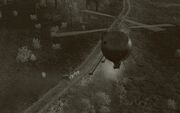 The mounted PKT on the armed variant feeds from a single 200-round linked belt, and has one single belt left in reserve. It can be zeroed between a range of 300 metres up to a maximum of 800.
A somewhat uniquely designed UAV, the Ka-137 serves no real purpose other than to act as a flying sentry drone to patrol remote locales. While hovering at a safe altitude (and assuming manual control), the Ka-137 can effectively be utilised as an improvised "sniper drone" to hit distant infantry targets at ranges of up to 800 metres away.
Because it has VTOL capabilities, the Ka-137 also does not require a runway to take-off or land from unlike the Russian Pchela-1T.
Drawbacks
The Ka-137 is extremely fragile and will not survive long against enemy fire; particularly against anti-aircraft missiles as it completely lacks defensive avionics.
In addition, it lacks a built-in laser designator (unlike the Pchela-1T) and can't serve in a forward air control role. The turret's camera is also quite lacklustre with minimal magnification, further hampering its overall usefulness.
Variants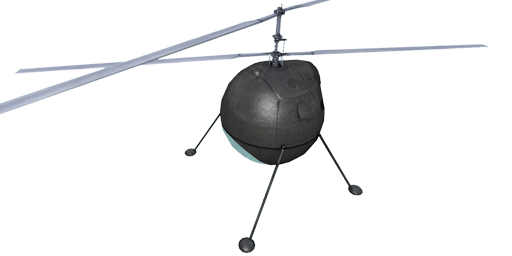 Unarmed baseline variant.
Does not carry any armament by default. The camera is also unable to toggle any vision modes.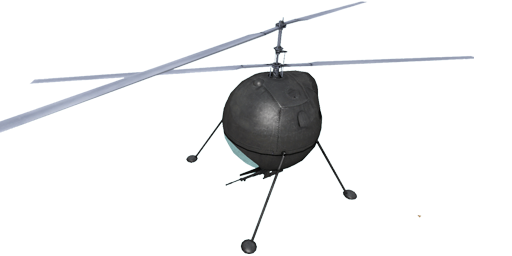 Armed sentry drone variant. Identical to the unarmed version but is fitted with a underbelly-mounted rotatable turret.
The turret is fitted with a PKT 7.62 mm machine gun and feeds from one 200-round belt, with just one spare belt to reload with (totalling 400 rounds). Unlike its parent model, this variant's turret camera
does
have access to thermal vision.
Protection
Both variants of the Ka-137 have base armour values of just 1.
Hull
The Ka-137's hull can withstand just 1 point of damage before its integrity fails.
Engine
The engine is only able to survive 1 point of damage before failing. Damaging the engine will reduce power output for the main rotors.
Fuel tank
The Ka-137's internal fuel tank can incur just 1 point of damage before it ruptures. Damaging the tank will cause the Ka-137 to slowly leak fuel over time.
Main rotors
The coaxial rotors can only take 1 point of damage before they break.
Armament
The armed variant of the Ka-137 is the only model that has access to the underbelly-mounted PKT medium machine gun. The camera used by the AI "gunner" has access to variable zoom optics and can toggle either a day or black-hot/white-hot thermal vision mode:
PKT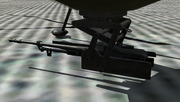 NOTE: Only available on the Ka-137 (PK) variant.
| Base damage value | Aerodynamic friction | Initial velocity (m/s) |
| --- | --- | --- |
| 12 | -0.00096 | 900 |
7.62 mm medium machine gun.
The PKT can attain a fire rate of up to 800 rounds per minute and has a muzzle velocity of 900 m/s. Accuracy-wise, it has a dispersion of 0.00125 rad at distances of up to 800 metres. It takes 5 seconds for the drone to reload a fresh belt.
The gun itself can be zeroed beginning at 300 m and steadily rising in 100 m increments up to a maximum of 800 m.
Avionics
MAWS
No variant of the Ka-137 possesses a Missile Approach Warning System and will not alert the operator of incoming missiles.
RWR
Neither variant of the Ka-137 has a Radar Warning Receiver, and will not alert the operator of being targeted by radar-based targeting systems.
IWR
Both variants of the Ka-137 lack Infrared Warning Receivers and cannot warn the operator of being locked onto by infrared-based targeting systems.
Trivia
Gallery
External links
See also
Drones of comparable role and configuration