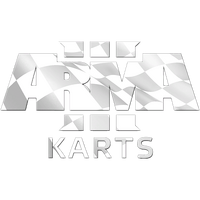 ArmA 3's Karts DLC adds a Go kart vehicle and also includes a signal flare gun. It was released on May 29th, 2014.
Overview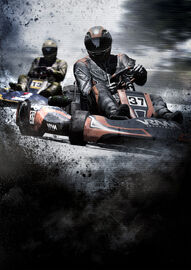 «

Start your engines and bring the battle to the race track. Arma 3 Karts features a 20hp 4-stroke engine go-kart, several kart liveries, playable race driver and marshal game characters, new kart-racing Time Trials and Steam Achievements, plus various race objects to build your own racetrack.

Official DLC Description

»
This light-hearted DLC grants owners the ability to drive go karts in a collection of preset races and/or time trials.
Other content includes racing-themed props along with modules that can be placed by Zeus players to build either singleplayer or multiplayer Check Point races.
Content
Weapons
Vehicles
Uniforms
Helmets
Multiplayer scenarios
Screenshots
Video
Trivia
External links
See also