Obi-Wan Finale - The Loop
Play Sound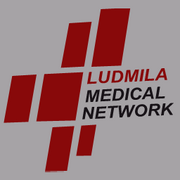 The Ludmila Medical Network (short form: LMN) is a Non-Government Organisation in ArmA 2.
Background
An Czech NGO based in the city of Prague, Czech Republic, LMN sends doctors and other medically-trained volunteers to war zones throughout the globe to provide free medical care.
Notable members
History
2012-20XX
In the aftermath of the U.S.-led invasion of Takistan, a small team of doctors were dispatched as part of LMN's mission to the country.
However, the aircraft ferrying the doctors was shot down by pro-government militias on June 1st, 2012, on its final approach to the airstrip in the country's Central region. Of the passengers on the plane, Dr. Hladik would be the only survivor of the LMN team alongside three others from another NGO.
He was held in captivity by Takistani soldiers until June 2nd, when the mosque he was transferred to was breached by U.S. Army troops. Post-invasion, Dr. Hladik would be joined by several others, notably Dr. Hrabec who would maintain a clinic near Sakhe. Hladik himself would be assigned to the village of Falar.
Trivia
See also