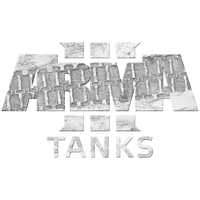 ArmA 3's Tanks DLC is an armoured warfare-themed DLC that adds two new armoured vehicles, a single main battle tank, two anti-tank launchers, a mini-campaign, and a playable showcase. It was released on April 11th, 2018.
Overview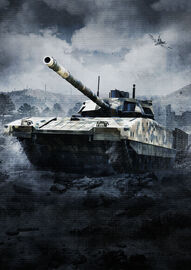 «

Roll in heavy firepower and take control of the battlefield with three brand new armored vehicles in the Arma 3 Tanks DLC.

Official DLC Description

»
Up to three new armoured vehicles are included with the DLC as premium content.
As with all premium DLC releases (aside from Tac-Ops), Tanks is also bundled with a free platform update. Amongst these improvements are enhancements to the PhysX simulation for tracked vehicles, an alternate top attack guidance mode for the Titan MPRL Compact and PCML missile launchers, and fully detailed interiors for all existing and premium armoured ground vehicles.
A new armour component system for ground vehicles has also been implemented which allows for better damage simulation from projectiles, as well as fully functional reactive armour modules on vehicles as opposed to being treated as purely cosmetic additions (as they previously were).
The ability to customise the appearance of vehicles with external equipment such as backpacks, visual/infrared camouflage netting, or destructible slat cages, has also been included for use in the Eden editor and Virtual Garage.
New placeable objects have been added to the editor, as well as two new AT launchers for use by the AAF, FIA guerillas, and CSAT/NATO forces. A new sub-variant of the Zamak truck is also included for use by the AAF. Unlike the premium vehicles, the two new launchers and the Zamak MLR are completely free to use regardless of whether the player owns the DLC.
Content
(*) Denotes premium content that is only available to DLC owners.
(**) Denotes free content included as part of the platform update.
(***) Denotes additional free content but requires a separate premium DLC to use.
Campaign
Vehicles
NATO
CSAT
AAF
FIA
Syndikat

MB 4WD (AT) recoilless anti-tank gun-armed off-road vehicle***
Weapons
Gallery
Video
Trivia
External links
See also