Reported on April 12, 2018
Celebrated with a new launch trailer, Bohemia Interactive today released Arma 3 Tanks DLC. This downloadable content pack features 3 new armored vehicles (which come in multiple variants with various liveries), as well as a singleplayer mini-campaign and a showcase scenario starring the new vehicles.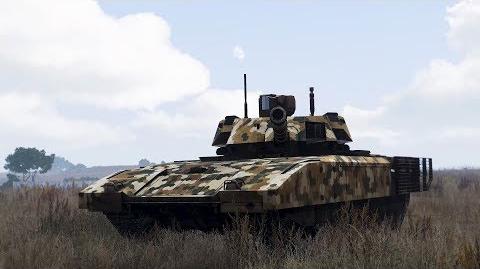 Aside from the new premium content, the package is also accompanied by a major platform update. This update is free for everyone who owns Arma 3. It significantly enhances the experience of operating an armored vehicle, introduces new targeting features, and adds free new bonus content such as a competitive multiplayer mode, time trial races, new anti-tank weapons, additional vehicle variants, decorative objects, and more.
Key Features:
Free Platform Update Highlights:
Enhanced Armored Vehicle Experience (applies to ALL armored vehicles in Arma 3)

3D Interiors
Improved Handling
Extended Damage Model
Vehicle Customization
Upgraded Audio

Fire-Control System (first introduced with Jets DLC)
New Missile Flight Profiles
"Vanguard" Multiplayer Mode
3 Time Trial Challenges
2 Anti-Tank Launchers
Additional (Anti-Tank) Vehicle Variants
Decorative Objects
Official Soundtrack
Steam Achievements
Arma 3 Tanks DLC is now available for purchase on the Bohemia Store and Steam at € 9.99 / $ 11.99 / £ 8.99. It is also included in Arma 3's DLC Bundle 2, which is available on the Bohemia Store and Steam at € 22.99 / $ 24.99 / £ 19.99, and saves more than 25% over purchasing Arma 3 Jets, Laws of War, Tac-Ops Mission Pack, and Tanks DLC separately.
The complete Tanks DLC package was first revealed in a developer diary video a few weeks ago. For a complete overview of the new content and features, please visit www.arma3.com/dlc/tanks. To keep track of all the latest news, also be sure to follow Arma 3 on Facebook, Twitter, YouTube, and Steam.
---
Original article: https://arma3.com/news/arma-3-tanks-dlc-is-out-now
---
---
Community content is available under
CC-BY-SA
unless otherwise noted.